Internet Librarian International conference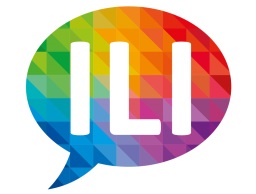 As ever, library innovation conference Internet Librarian International (ILI) 2016 – 18 & 19 October, London – is all about responding to challenge through innovation, with the emphasis on sharing, learning and evolution.
This year's conference themes have been steered by a panel of previous delegates, with two 'big questions' emerging and addressed through some  60 presentations by experts from around the world: how do info pros demonstrate the importance of their role and services; and how do they compete with Google? These broad challenges are explored in depth next month, with AIIP members benefiting from a 25% discount on the full conference fee.
Of particular interest to AIIP members this year is a full track on Day One of the conference entitled New Tech for a New World, where a series of experts explore key artificial intelligence (AI) trends, demonstrating how info pros are taking the lead as Deep Learning and Big Data push AI into every field of practice. Day Two's Improving Search, Supporting Research track may also resonate with AIIP members, with industry favourites – including Phil Bradley and AIIP's Arthur Weiss and Marydee Ojala – taking us on a journey of quality search discovery, plus tools for supporting research, and the very latest best apps, tools and sites for info pros.
ILI hosts 3 keynotes this year: IFLA's Stuart Hamilton explores the essential components of an information environment which is sustainable for the long term; The British Library's Digital Curator, Mia Ridge, discusses new technologies and behaviours in digital scholarship; and Jan Holmquist from Denmark's Guldborgsund Public Library shares examples of modern world challenges to which libraries are the solution.
ILI's conference is complemented by a busy networking and social schedule, including new 'Peers with Ideas' sharing sessions, Industry Awards, drinks receptions, and the popular Sponsor Showcase, where AIIP is once again represented.
The programme is published in full at: www.internet-librarian.com and AIIP members can claim their discount by entering AIIP25 as the priority code at online registration.
Further information
ILI – the library innovation conference – takes place at Olympia Conference Centre, London on 18 & 19 October 2016. The conference attracts information professionals from over 30 countries annually from every type of library and information setting, coming together to exchange ideas, knowledge and experience.
ILI is co-located with launch event, Taxonomy Boot Camp London: www.taxonomybootcamp.com/London
Further information from organisers, Information Today: E: info@internet-librarian.com