New AIIP member becoming major player in business research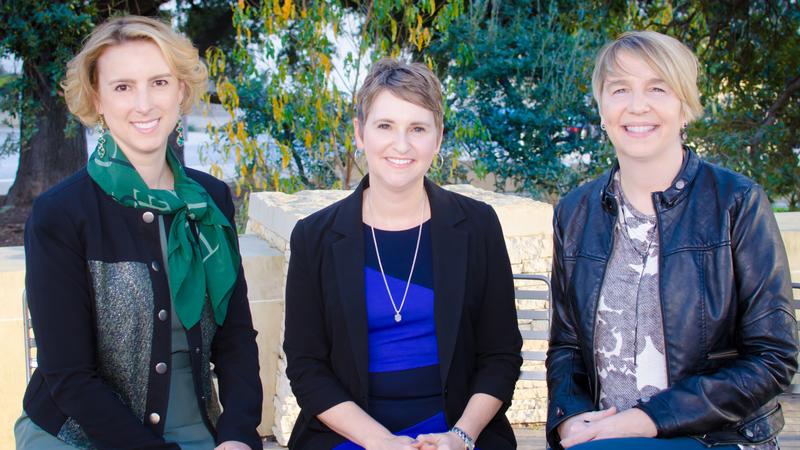 Bizologie – how three librarians are becoming major players in business research
Laura Young, an AIIP member, and Bizologie partners Lindsey Schell and April Kessler have turned former careers as librarians into a growing new venture. The partners are also active in SCIP and SLA, as well as the Texas Library Association.
Bizologie is paving new ground with its pairing of the former librarians, research pros and their knowledge of, and inside connections in, the Austin VC (Venture Capital) world.
Lindsey Schell, April Kessler and Laura Young (left to right) make up Bizologie, a new research firm in Austin, Texas.
The founders of Bizologie have discovered that while companies, including financial firms, venture capital firms and advertising agencies, are downsizing or eliminating their research departments, they haven't eliminated the need for sound research to stay competitive. This has long been a profitable niche of the independent information professional, providing high quality business research, competitive intelligence, market research, industry profiles or in-depth client background information so that our corporate, mid-sized and entrepreneur clients stay up-to-date while running lean.
"When you say research, that term can mean a lot of different things to people," Schell said. "We're providing credible and strategic data to make business decisions. If you're not using data to back up business decisions, there might be a problem there."
Bizologie and its former librarian partners has also been featured in write-ups from SLA, Silicon Hills News, and others. Congrats to AIIP member Laura Young and her partners Lindsey Schell and April Kessler.
Bizologie – Bizologie exists to simplify the research process for start-ups, venture capitalists and corporations by providing credible, intelligently sourced information that is paramount to making successful business decisions.