How to get started as a consultant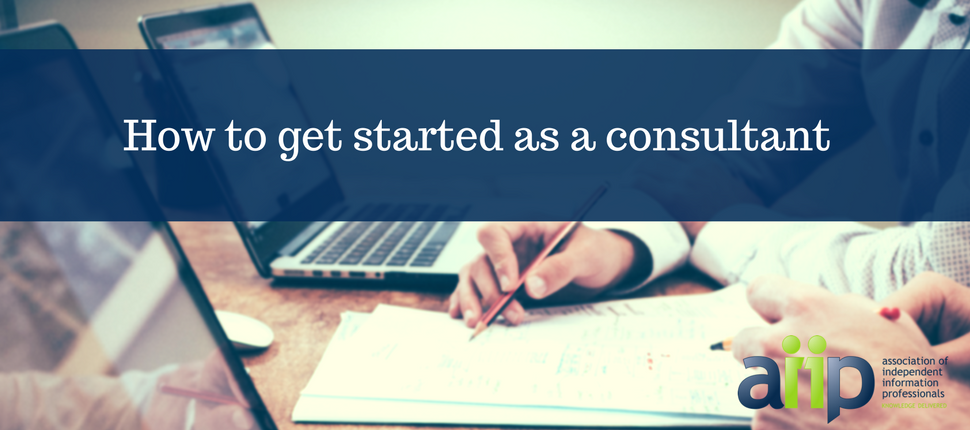 AIIP members, Cindy Shamel and Christine Geluk presented a session on how to get started as a consultant at the Special Libraries Association (SLA) conference on Tuesday, June 12 2018.
The U.S. Bureau of Labor Statistics predicts that consulting as an occupation will grow 83% by the year 2018. If you're thinking of starting as a consultant you might have questions like:
What are the steps needed to start a consulting business?
What strategies can you apply to find customers and market your skills?
What pitfalls should you avoid as you start your business?
Cindy and Chrissy answered these questions and others, as well as provided advice to those that might be considering becoming a consultant.
---
Cynthia L. Shamel founded Shamel Information Services in 1998, to offer research solutions, competitive intelligence, and information consulting services adding value through analysis and summary of findings. She has written dozens of articles related to research and marketing, edited the book on online market and industry research, and most recently co-authored a knowledge management book offering insights from practical experience. Cindy is a long time member of SLA and a past president of the Association of Independent Information Professionals (AIIP).
Christine Geluk, MSLIS is CEO and and Founder of Librarian At Your Service LLC. Chrissy earned her undergraduate degree in mathematics from Fordham University and her graduate degree in library and information science from Simmons College. Additionally, she has completed coursework towards a MBA at the Simmons School of Management. Chrissy is an active member of SLA, Patent Information Users Group (PIUG) and AIIP. Chrissy has over 20 years experience in the pharmaceutical industry.