The power of B2B referrals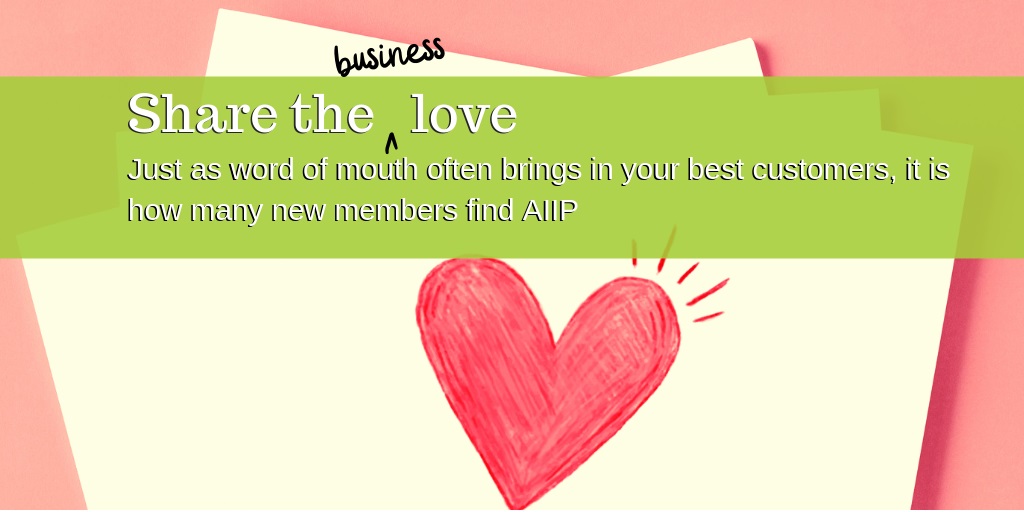 And so on and so on
Remember the commercials from the 80s for Faberge Organics Shampoo? One, with Heather Locklear, went like this:
"When I first tried Faberge Organics Shampoo with pure wheat germ oil and honey, it was so good, I told two friends about it. And they told two friends. And so on. And so on. And so on."  
Well, even if you don't remember them, they're not hard to find online.
Read on to learn how you can help a friend by referring them to join AIIP in May 2019
A website called the Retroist has them here – along with a spoof of it from Wayne's World. (Try not to spend your morning looking through other Retroist trips down memory lane, such as the Choose Your Own Adventure books, which like everything else, is about to become a movie, though with an interactive twist).
But underlying the Faberge Shampoo campaign is a concept we're all familiar with – the power of referrals from a trusted source.
Our businesses rely on it.
Some of our best customers come from word-of-mouth.
And the data supports it. Consider:
AIIP's own data follows a similar pattern. Every year, at least 25-40% of new members join after being recommended by someone who already belonged to the association.
So, don't forget that getting referrals is a great way to grow your business.
And while you're at it, don't forget about AIIP.
When you refer your colleagues, you'll grow their network, and they'll grow yours. Because maybe they'll tell two friends. And they'll tell two friends. And so on. And so on.
During May 2019, when you refer a friend to AIIP, they'll get 20% off their first year's membership if they use code FRIEND19 at this link: https://www.aiip.org/JoinUs